Uttarakhand's Best Choice For Water-Proofing
Ghughuti Waterproofing Services
Welcome To Ghughuti Waterproofing Service
Ghughuti offers the most comprehensive range of waterproofing and industrial materials to the highest standards. We provide excellent waterproofing solutions and services for all spaces, like homes, apartments, single-family houses, and commercial spaces like malls. We have a team of professionals with rich experience in waterproofing services. We can guarantee that the work done by our team is 100% satisfactory and quality work, so that you do not face any kind of damp in your structure in the future. We also provide amazing waterproofing solutions to avoid humidity and moisture-related problems in spaces like terraces, bathrooms, and basements.
Let us Understand What is Water Proofing
Waterproofing is a process or a technique through which you can save your building and roof from the unnecessary damage that happens because of water infiltration, to keep your building dry from the inside and prevent water penetration.
Waterproofing creates a barrier to prevent water from entering the building. It also reduces the humidity of the building and protects the integrity of the structure. Water infiltration can lead to damage such as insect infestation, mould growth and can affect the strength of a structure, which may cause building failures.
The causes of waterproofing
Places used for waterproofing
SOLVING ANY OF YOUR ROOFING PROBLEM
LIQUID WATERPROOFING MEMBRANE : Liquid-applied membrane (LAM) is amonolithic, fully-bonded, liquid-based coating suitable for many waterproofing and roofing applications. The coating cures to form a rubber-like elastomeric waterproof membrane and may be applied over many substrates, including asphalt, bitumen, and concrete.
BITUMINOUS MEMBRANE WATERPROOFING : These systems are designed to protect residential and commercial buildings. It's a mixed substance made up of organic liquids that are highly sticky, viscous, and waterproof
POLYURETHANE WATERPROOFING :- Polyurethane waterproofing membranes yield seamless membranes with long-term flexibility while sealing around even the most complex protrusions becomes easy.
WHY WE NEED WATER PROOFING
Waterproofing serves to establish a better home climate for your family. Waterproofing adds extra value to your property, which is an excellent advantage. We all build our houses, apartments, and malls with our hard-earned money, and we always want them to last as long as possible. However, when we see problems created by water logging, as we live in that part of the country that faces heavy rains. It's better to waterproof and make those structures last a long time with the help of experts and services.
When it comes to issues like water damage, moisture infiltration, and potentially toxic mold growth, addressing the problem is a task best left to a professional. At Ghughuti Water Proofing Service , our team is fully licensed from ISO 9001:2015. The registered office is located in Motharawala Dudhli Doiwala Road, Dehradun, Uttarakhand, India. Holds many certifications, and has more than XX years of experience providing complete waterproofing and restoration services.
Experience and Expertise Matters
The staff members that are provided by us are always with a trained skill set to do their job well. They will immediately locate the root cause of your problem and fix it accordingly. They are in the capacity of facing any situation anytime though  They have upgraded with the right equipment always it will all be worth it in the end. 
Quality Control .
The quality of the material used by Ghughuti waterproofing Services  will be high and it will make sure that the building  is repaired in the best possible way. This will further save the building from any potential damage. And also there will be a warranty of their services, so in case there is a problem you don't have to worry about that later.
Utilization of Latest Technologies
The main benefit of hiring Ghughti Waterproofing Services is getting it done by the best technology and equipment. Since they have a lot of experience they know exactly what and how to fix your problem and make sure that it does not boomerang later either. So you are sure in your head to be using the best services for waterproofing in the most efficient and economical manner.
Monetary Benefits
Ghughuti Waterproofing Services  are a onetime investment .Water leaks may appear minor at first, but they have the ability to harm your home's whole infrastructure. The most common cause of mould and mildew growth in home basements is water, it will save you from unnecessary future investments.
They Provide Insured Service
You will be insured while taking the services by Ghughuti Waterproofing Services that is always better since it helps you in avoiding any monetary damage later. So whenever you hire a contractor, make sure they provide services that are insured.
Budget Frendly  with warranty 
If you're planning to waterproof your basement, garden, or your building foundations, it is important to consider waterproofing professionals. Keeping in mind the customers schedule and their flexibility, Ghughuti Water Proofing Services Provides  Minimun Cost As Compared to another And Provide Best Quality Services with Warranty.
GET OUR SERVICES IN JUST 3 EASY STEP
Pay & Enjoy Your Newly Renovation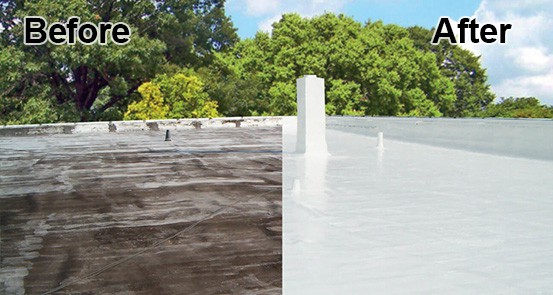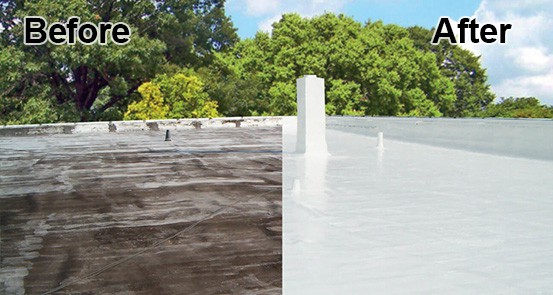 Take a moment to view some of our lastest works.
All
Internal
External
terrace
foundation